Meet our patients
Meet Charles Thomson-Owens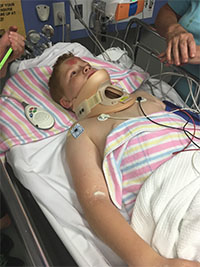 Each year, our Hospital cares for more than 61,500 critically ill and injured children, with on average 100 children a day coming through the Emergency doors, and more than 312,000 occasions of specialist care provided each year through the Inpatient, Outpatient and Community Health service.
For Dad James the experienced care of our emergency team was a God send after his son Charles had a bike accident:
"In early February, I received a call that every parent fears. My son, Charles, had been rushed to Sydney Children's Hospital, Randwick in an ambulance after he was found unconscious in a pool of blood. Charles had been playing at a friend's house and was trying out their brand-new bike. As he was going down a hill he went over the hand bars and crashed into the floor.
I jumped in my car and headed for the Hospital right away. I didn't know what to expect and felt completely frantic. But as soon as I arrived at the Emergency Department, I knew that Charles was in the best hands.
The staff at reception knew exactly who I was, and I was taken to see Charles immediately. He was still unconscious and looked an absolute wreck. I was so worried but the doctors explained everything to me in concise and clear language. Charles was heavily concussed and needed scans to establish if there was any swelling or injuries to his brain. My partner soon arrived and as we nervously waited for the results, we witnessed the phenomenal work of the expert Emergency team.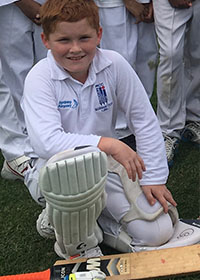 Their skill and professionalism was simply exceptional and we were constantly kept informed. Even though we were thinking the worst, the consistently high level of communication and efficiency of each and every staff member kept us calm.
We didn't know it at the time but we were some of the lucky ones. Amazingly, Charles had not suffered any serious injuries. He had no broken any bones and the bike helmet he was wearing saved his life.
Being a parent in Emergency, you feel like a fish out of water. Horrifying thoughts are rushing through your head and the panic and anxiety you feel is tremendous. I cannot thank the Emergency team at Sydney Children's Hospital, Randwick enough for the outstanding care and support they gave to my family. Not was the treatment that we received amazing, but our fears were put to rest through the competence of everyone we encountered that day, and that meant the world to us."
By helping us to fundraise as part of Pedal 4 Kids you are helping us secure a future leader in Emergency medicine, through our Fellowship Program, so that we can continue to provide the best clinical care and drive paediatric emergency research.
Meet Talyn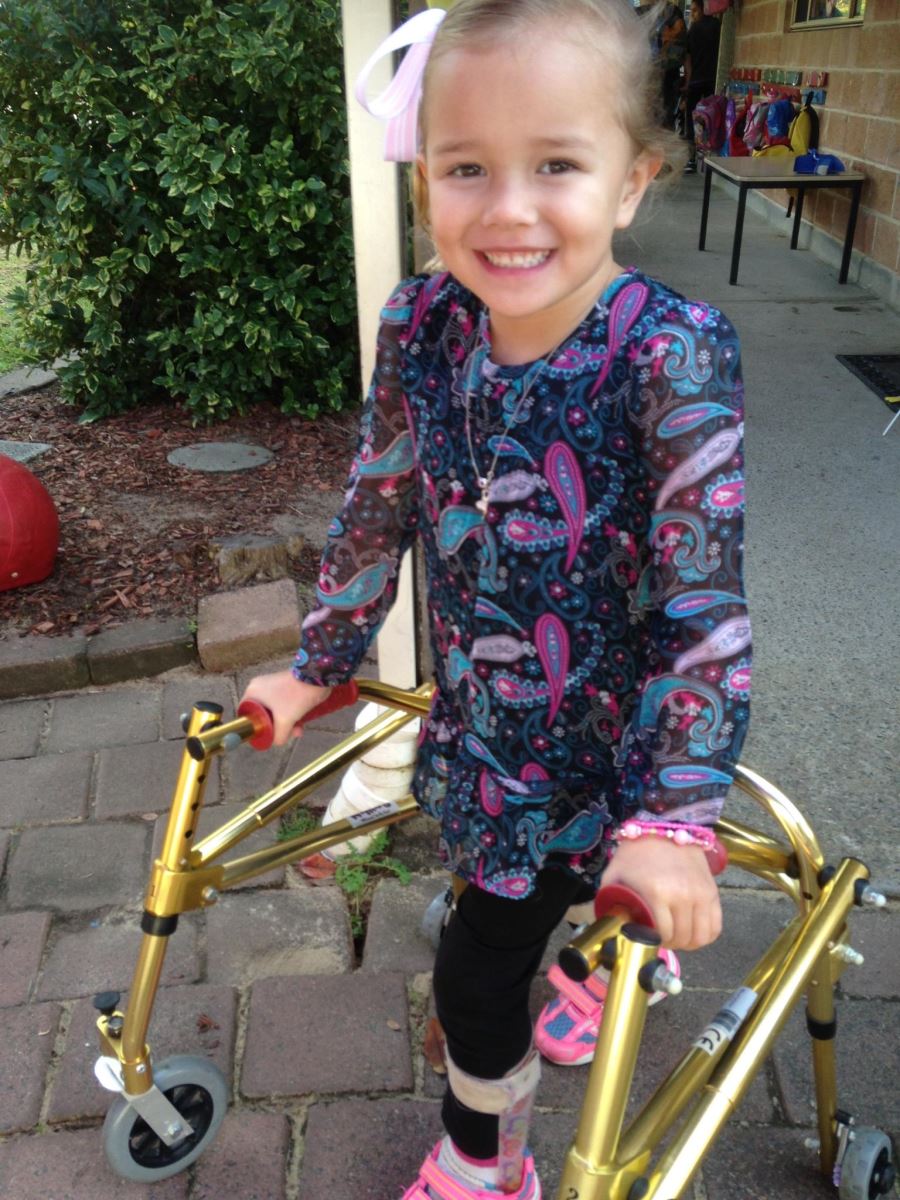 Talyn was an active three year old, but one night she complained to her mum that her feet hurt. She'd been fine up to this point, but soon said she had a sore neck and back too. By 10pm that night she was still in a lot of pain, so her concerned parents decided to take her to their local emergency department.
While they were waiting to be seen, Talyn lost strength throughout her body. By the time she was examined, she had no reflexes anywhere in her body and was incontinent. Talyn was rushed to Sydney Children's Hospital, Randwick and admitted straight to the Intensive Care Unit (ICU). Her parents were warned that Talyn may need to be intubated if the paralysis continued, and in the meantime she was put on a breathing machine. She was seen by a paediatric neurologist, who thought that she might be suffering from Transverse Myelitis, an extremely rare neuro-immune disease that attacks the spinal cord causing severe inflammation, but tests were needed to confirm the diagnosis.
Unfortunately Talyn was too unstable to undergo the MRI and lumbar puncture required for confirmation. While waiting for her to stabilise, she stopped breathing, and had to be intubated.
Once Talyn was stabilised doctors performed an MRI, which showed that she was most likely suffering from Transverse Myelitis, but it also revealed an underlying condition called Arnold 1 Chiari Brain Malformation, another rare condition, but apparently not linked to the Transverse Myelitis. This condition meant it was unsafe for Talyn to have a lumbar puncture, so doctors had to proceed based on the results of the MRI.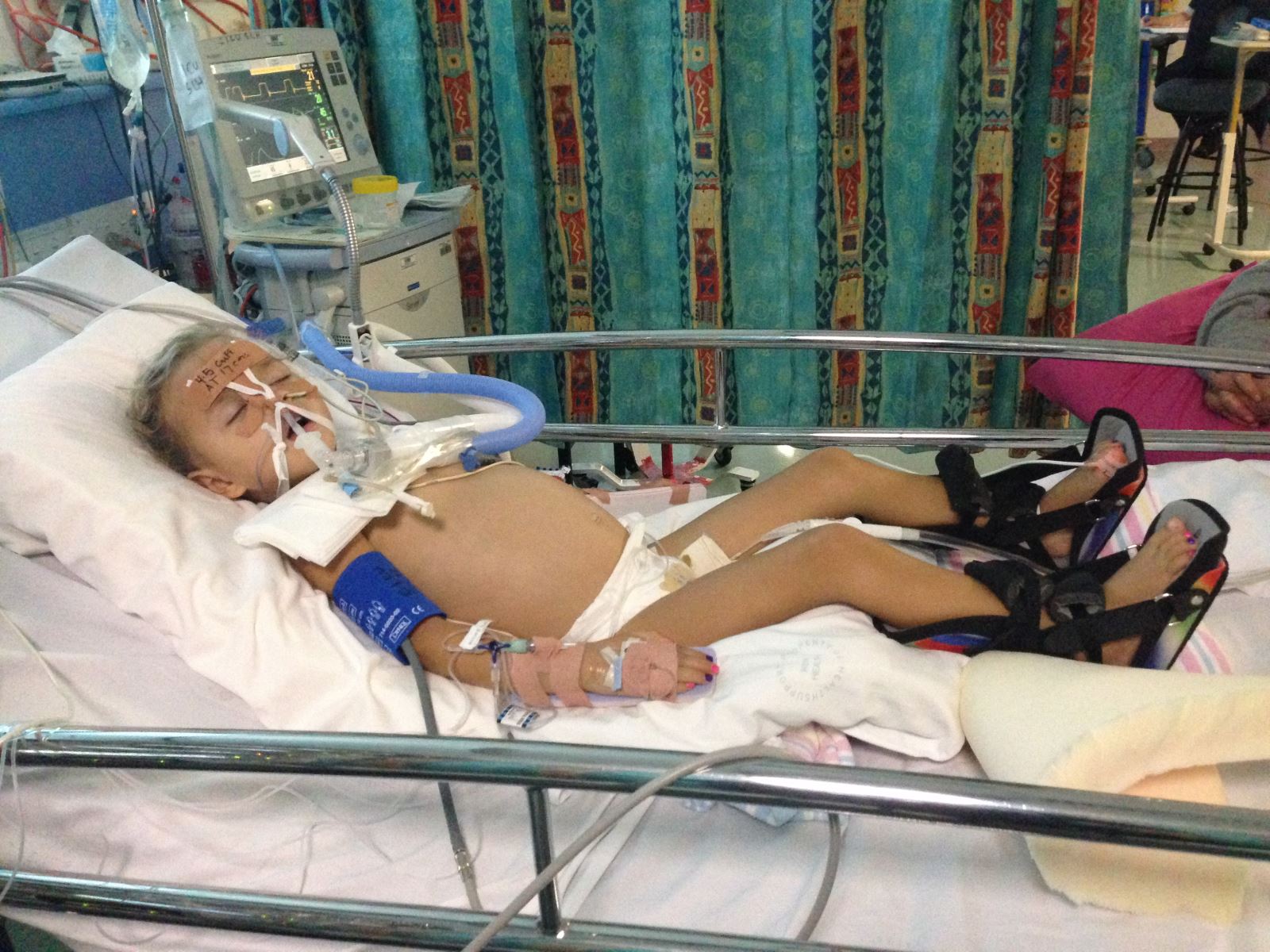 At this stage, all her frantic family could do was wait. Talyn spent four weeks in the ICU on life support, her parents by her side. As she gradually improved, she started to regain some movement in her arms and hands, but she had lost all her fine motor skills.
Talyn was then moved to the neurological ward, where she spent another four weeks. While on the wards, Talyn underwent intense rehabilitation including physiotherapy, hydrotherapy and occupational therapy through the Rehab2Kids unit to regain the use of her muscles. She couldn't use her right hand initially, but through her therapy sessions she re-learned how to do things like pick up a spoon or a pencil.
The progress with her legs was a lot slower. Doctors were unsure how far she would come as each case is unique, but her family remained positive. Her mum recalls one evening she was changing Talyn when she felt her legs push back. It was the first movement she'd experienced since she became ill. This was a huge development in her recovery and her parents were ecstatic!
She quickly learned to move in a wheelchair, but also spent time in the Rehab2Kids unit learning to use her walking frame.
Talyn spent four months in total in our Hospital, undergoing lots of intense treatment through the Rehab2Kids unit. She's since been discharged, and now rarely uses her wheelchair. She comes back for regular appointments and continues to improve, now leading a relatively normal life.
Talyn goes to day care where she has lots of friends, and this Christmas will take part in a dance competition with her walker. Nothing will stop this determined little girl!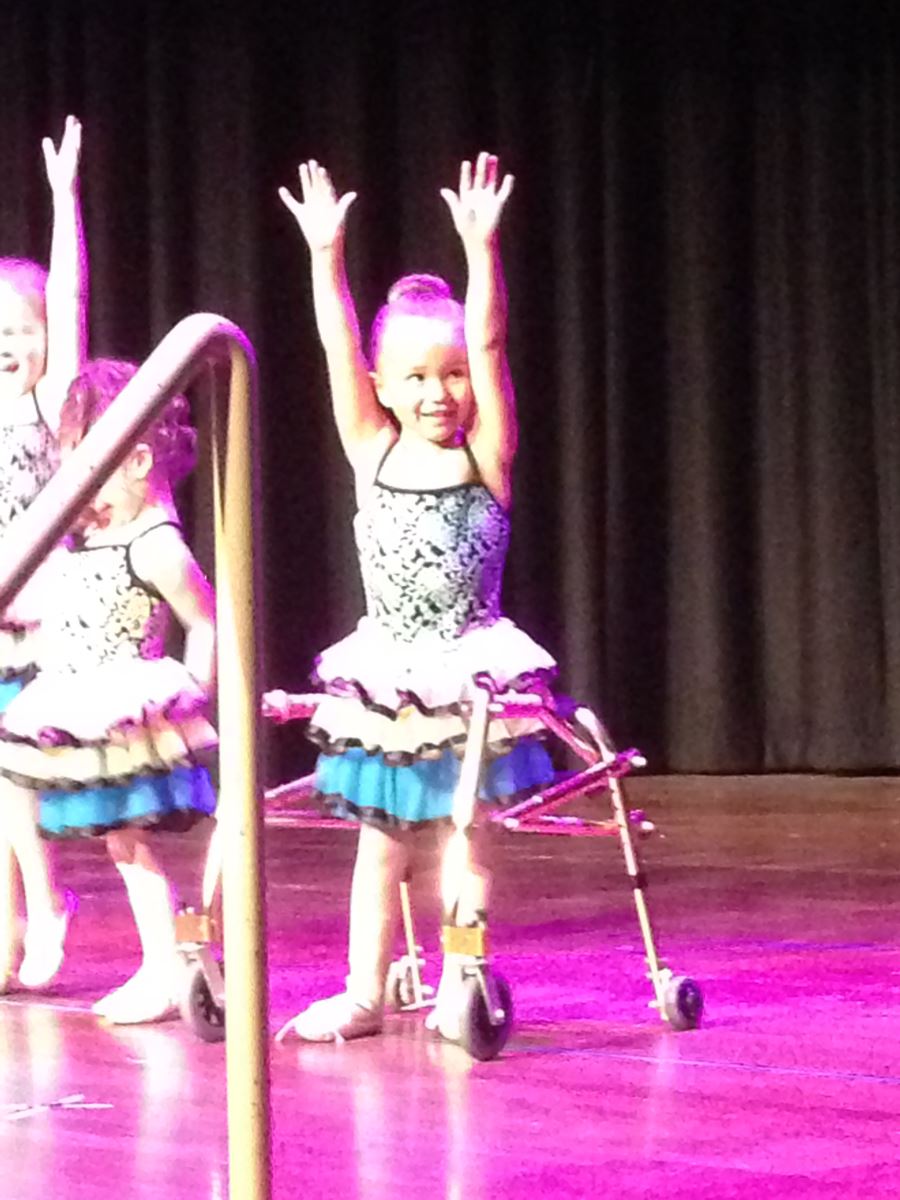 Help us raise funds to support brave little kids like Talyn, by registering for Pedal 4 Kids today!