Overview of the ride
In 2017 we are providing two great route options that will be sure to challenge you. You can choose to take part in either the:

83km - Thirroul to Randwick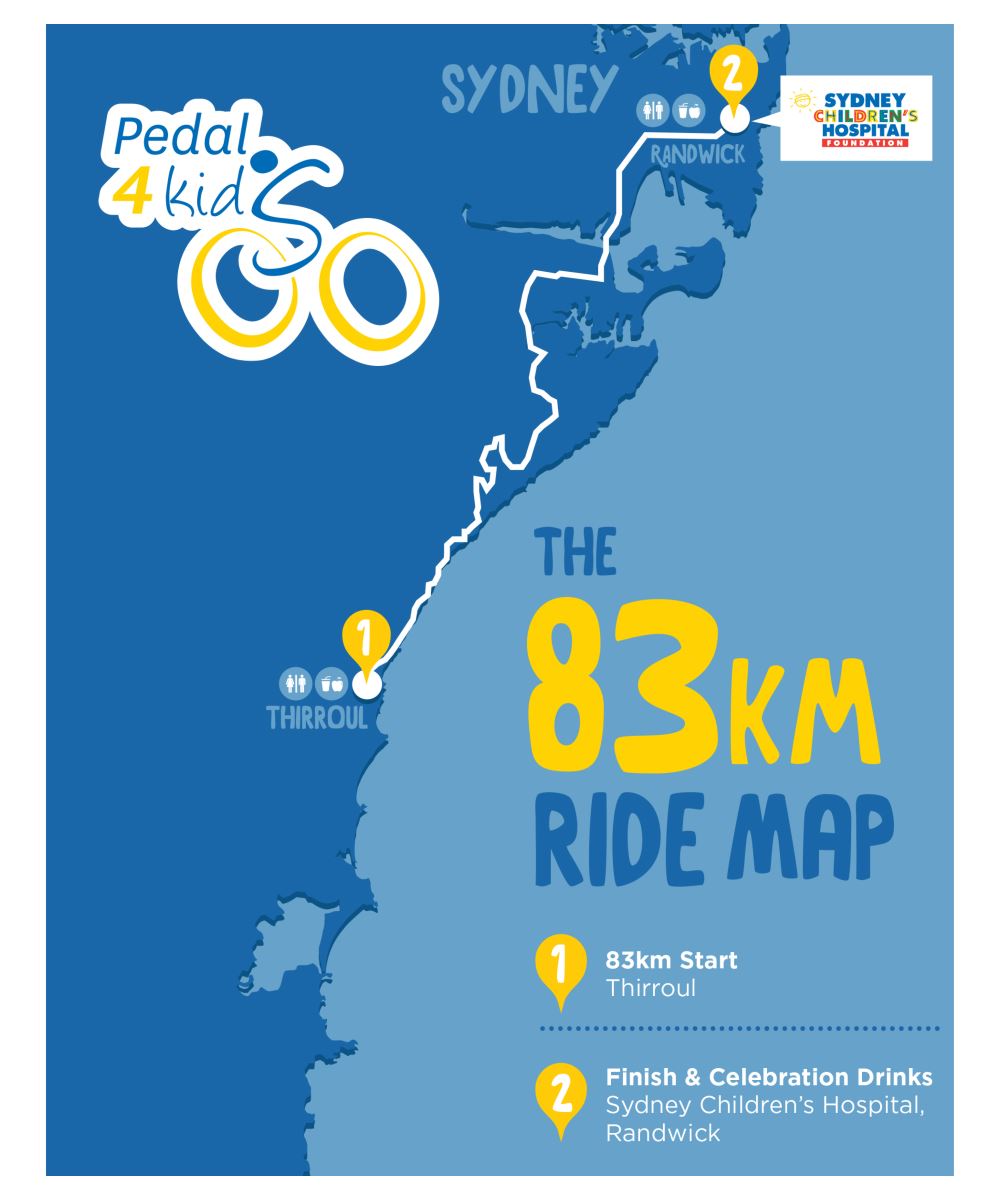 The 83km riders will start in Thirroul and all riders will follow Lawrence Hargrave Dr to Otford where we turn onto Lady Wakehurst Dr and enjoy the Royal National Park nature and wildlife until we reach Audley Weir. The highlight of this section will be riding across the stunning Sea Cliff Bridge. We'll then navigate through to The Boulevarde, Taren Point Rd and follow this onto Rocky Point Rd until it meets the Princes Highway. We'll follow the Princes Highway to Gardeners Rd, Rainbow St and Avoca St before turning into High St to finish at Sydney Children's Hospital, Randwick.

View more details or register now!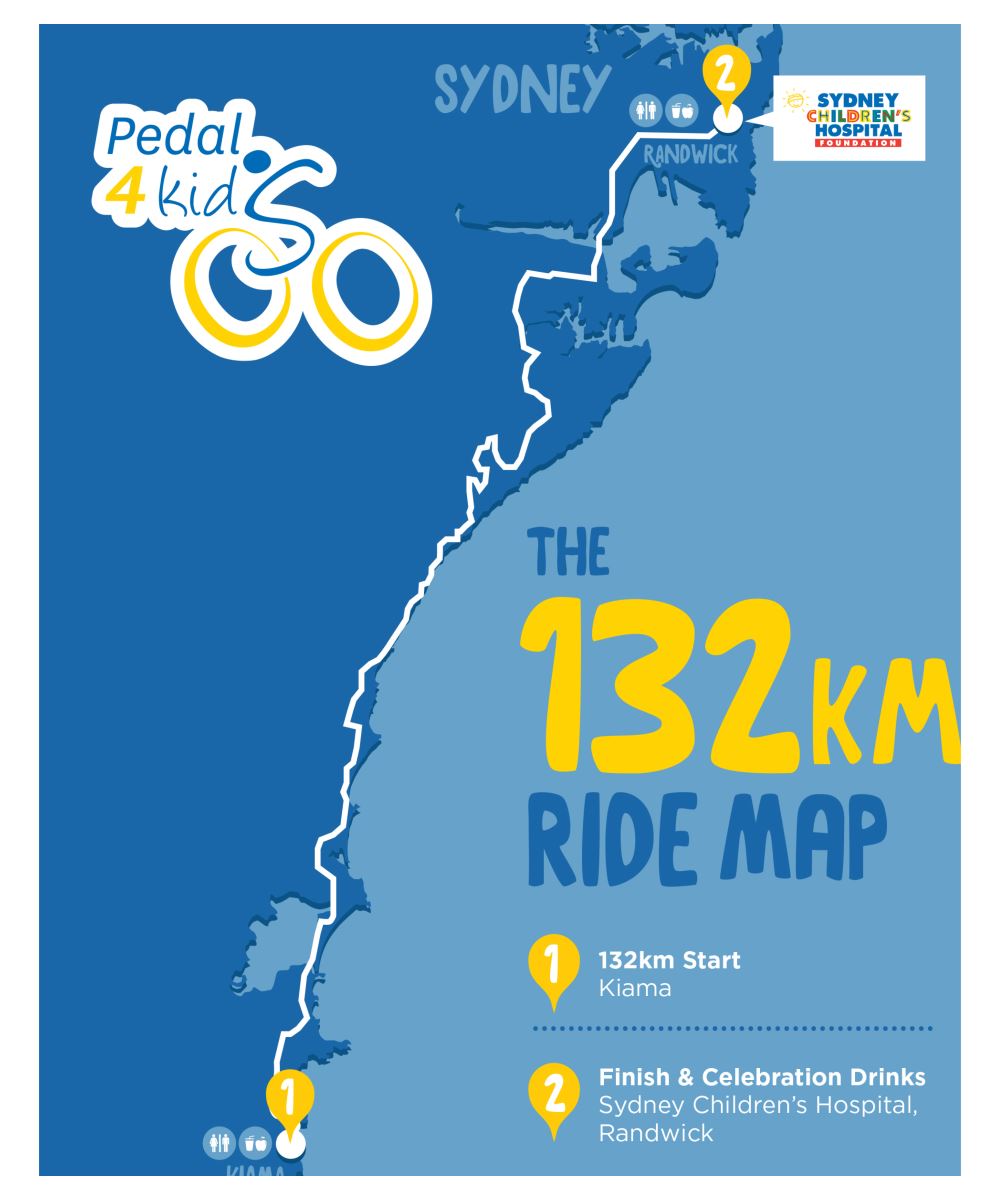 Our 132km route starts in Kiama and travels along the Princes Motorway to Shellharbour where riders will follow the scenic South Coast along Shellharbour Rd / Grand Pacific Dr all the way to Bellambi. We will then make our way through to Thirroul where we join the 83k route on Lawrence Hargrave Dr.
Check out more details or register now!
View the ride profiles here and the route notes for the 83km route and the 132km route. These courses are best suited to those riders who ride a minimum of 150km per week on various terrains.
It is expected that each rider can complete the distance chosen. While Supplies and Gear (SAG) Wagons will accompany each group of 15 – 20 riders, they won't be able to shuttle riders. For your own enjoyment, you should be fit enough to be able to complete your ride. Like all great things, it will be a challenge - but it will be worth it! Similarly all bikes must be in good working order and should have received a service in the week leading up to the event.

To help you prepare for Pedal 4 Kids we have four professionally led training rides in the lead up to the event. Find out more info here.